Pastor's
Statement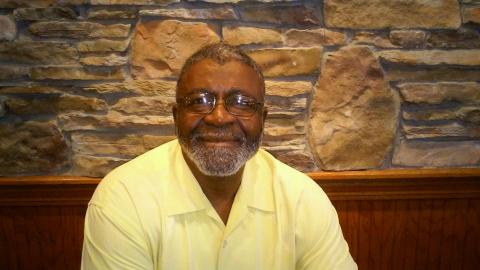 God has given me a heart to reach the entire family by helping to bring them back into a right relationship with Him so they can walk out the purpose and plan He has for their lives. Jeremiah 29:11
Upcoming
Events
**Please note: There will be no Sunday Service on May 28th
and Wednesday May 31st***
Marriage & Singles Enrichment Fellowship:
2nd Saturday each month Time: 4:00PM-6:00PM
405 Haley Bakersfield, CA.
Facilitators: Bro. Philip & Sis. Segatha Matthews of Christian Challenge Ministries in Lancaster, Ca. will share insightful biblical principles concerning God's plan for relationships whether you are single, married, divorced, planning for marriage or young adult. Ages:18 years & up
Feed My Sheep Ministry: Every fourth Sunday @ 405 Haley Time: 9:30AM Invite families to come and hear the Word of God and receive a meal after morning worship service. For additional details, contact Sis. Janet Dillard @ (661) 489-3351
Evangelism Ministry: 3rd Saturday each month Time: 10:00AM Please meet @ the church for prayer before going out into the community to witness and distribute food boxes. Contact Pastor Morris for additional information @ (661) 489-3351.
Unified Ministries of Kern County (UMOKC) 3rd Sunday Fellowship
Date: Sunday, May 21,2017 Time: 6:00PM
Host: Pastor Yvette Johnson
St. Joseph Spiritual Temple
102 Madison st Bakersfield,CA
Latest
Video